Let Them Eat Cake: Masterpiece
The Midwife Center's 12th annual fundraiser party and cake contest
Saturday, November 4, 2017
Pittsburgh Opera

Tickets on sale now! Click here to be taken to our secure ticketing page.
With the opening of our expanded center earlier this year, The Midwife Center has become the largest birth center in the country. In the spirit of realizing a big, beautiful vision, the theme of Let Them Eat Cake 2017 is Masterpiece!
Get ready for amazing cakes inspired by classic, modern and original masterpieces in art, plus an open wine and beer bar, entertainment, delicious hors d'oeuvres, silent auction, and more!
VIP Baker's Reception // 6:30-7:30pm // $125 ​
Buy tickets
Help make safe, satisfying reproductive care accessible to all! Includes creative cocktails, an open beer and wine bar, delicious hors d'oeuvres by DiAnoia's Eatery, early access to the cakes, and more.

Main Event // 7:30-10:00pm // $65 in advance, $80 at the door
Buy tickets
Cake tasting and decorated cakes display, refreshments, entertainment, a fabulous silent auction, photo booth, and more.
Featuring cakes by
Kaylie Carini of Hydeholde Restaurant
Katrina Finn*
Crystal Francis of Crystal's Cakery
Breanne Gustafson of Bella Christie and Lil Z's Sweet Boutique*
Brandi Hugar of Grandview Bakery*
Jennifer Marshall
Emma Lee Moore of Emmalee's Sweet Dreams
JoAnne Nagy of Giovanna's Cakes & Pastries
Danielle Skiles of Nizhoni Bakery
Jackie Vrbanic of Petals & Pastries*
Kaitlin Ybarra* of Le Lyonnais
+ amazing amateur bakers
*Denotes past winner of Let Them Eat Cake

Judges
Angelique Bamberg, City Paper
Victoria Bradley-Morris, Editor in Chief, TABLE
Frank Locante, Penzeys Spices
Natalie Potts, Associate Curator of Education, Carnegie Museum of Art
Jason Roth, City Paper
Arthi Subramaniam, Food Editor, Pittsburgh Post-Gazette
Chef Don Winkie, Eighty Acres Kitchen & Bar
Laura Zorch, eatPGH
Sponsor the event & support reproductive care for all
Learn more about sponsorship opportunities for individuals and corporate sponsorships for your business or organization.
Bakers & decorators
Our application period is over, however if you're a professional or amateur baker and you're interested in participating, please contact us! We may have space for your cake. Please contact Rachel Dingfelder, Development Coordinator at 412.321.6880 x208 or r.dingfelder@midwifecenter.org
Participating bakers: Please refer to the Rules and Guidelines for Entrants (link to PDF).
Questions? Contact Rachel Dingfelder, Development Coordinator at r.dingfelder@midwifecenter.org 
Honorary Committee

Jane Barnes & Charity Imbrie
Nancy Bernstein
Verna Corey, ScD
Pat Downey & Janice Anderson
Congressman Mike Doyle
County Executive Rich Fitzgerald
City Councilman Dan Gilman
City Councilwoman Deb Gross
Valerie McDonald-Roberts, Office of the Mayor
Cathy Raphael
Representative Adam Ravenstahl
Judy Ruszkowski & Ken Regal
Cecile M. Springer
Lilla Swan
Betsy Teti
Sarah Trbovic

Corporate Sponsors
Pièce de Résistance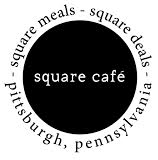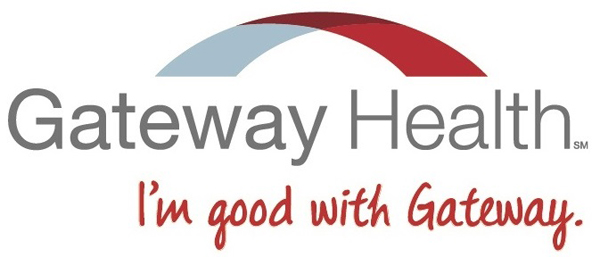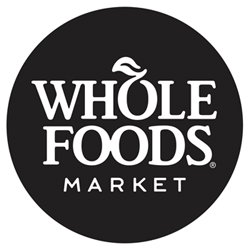 Cupcake
2206 Design
Andy Johanson Photography
Bill Flinn Agency
Councilman Dan Gilman
Harris Grill
Hefren-Tillotson, Inc.
Peace Dental
PITT OHIO
Sloan Janitorial Maintenance Services
Tea Cake
Ashgrove Soaps
Eat N Park
Eighty Acres Kitchen & Bar
Frank Locante
Riverside Design Group
Pittsburgh Winery
Wigle Whiskey
Individual Sponsors
With Woman Fridays
Nancy Bernstein

Midwife Fellowship
Lilla Swan

Class Scholarships
Verna Corey
Jeff & Andrea Fitting
Have your cake and eat it too!
Christine Andrews, MD
Jane Barnes & Charity Imbrie
Pat Downey & Janice Anderson, MD
Kathleen McGuire Gaines
Kate Harris
Kelsey Halling
Christine & Thomas Kobus
Victoria Kulli
Alex & Leah Lang and Darren & Jennifer Siegel
Cathy Raphael
Nancy Reese
Cecile M. Springer
Brigid Sullivan
Betsy Teti
Sarah & Nick Trbovic
Cake Pop Sponsors
84 Lumber
All Occasions Party Rental
Alpha ConnecTel
Congressman Mike Doyle
DJ Zombo / Mike Devine
Doug Stradley - Northwestern Mutual
Fahringer, McCarty, Grey, Inc.
Jason M. Roth, Architect
Just Harvest
Mary Beth Miller Photography
Meyer, Unkovic & Scott LLP
Palo Alto Partners
Professional Liability Agency
Quest Diagnostics
Representative Dan Frankel
Risk Transfer Advisors
Rothschild Doyno Collaborative
Shining Light
Women & Girls Foundation
Women's Independent Press
Silent Auction Donors
RESTAURANTS, FOOD & DRINK
Arsenal Cider House & Wine Cellar
Bar Marco
big Burrito Group
Boyd&Blair Vodka
Buckhead Saloon
Building New Hope
East End Food Coop
Eat'nPark Hospitality Group
Franktuary
Klavon's Ice Cream Parlor
Le Mont
Legume Bistro
Olive & Marlowe
Pretzel Crazy
Round Corner Cantina
Brigid Sullivan
The Carlton
GOODS
Artist and Craftsman Supply
Capriccio
Christy & Diana Kobus
Evolve Modern Hairdressing
Growing Love Birth Services
The Mallak Family
Judy Ruszkowski
Murray Avenue Apothecary
Studebaker Metals
Ten Thousand Villages
Twin Star Gifts
Una Biologicals
Wild Card
MUSEUMS & ZOOS
Andy Warhol Museum
Carnegie Museums of Pittsburgh
Carnegie Science Center
Children's Museum
Mattress Factory Museum
Pittsburgh Zoo & PPG Aquarium
The Clemente Museum
Western Pennsylvania Conservancy
RECREATION, WELLNESS & OTHER SERVICES
3 Lakes Golf
AJ Stones
Alison Popivchak, RYT - Integrative Yoga Therapy
Arsenal Bowling Lanes
BYS Yoga
Concept Art Gallery
Global Wordsmiths
Green Heiress Holistic Health
Hampton Inn & Suites Pittsburgh Downtown
Laura McCarthy
Laurel Highlands River Tours
Mary Beth Miller Photography
Metamorphosis Organic Salon, Spa & Wellness Studio
Method to the Madness
One Point One Yoga
Pittsburgh Center for Complementary Health & Healing
Pittsburgh FIT
Pittsburgh Parks Conservancy
Schoolhouse Yoga
Segway Pittsburgh
Shadyside Inn Suites
Shining Light Prenatal Education
SweetFace Photography
Tennis Village
The Priory Hotel
Yoga Flow
THEATER & MUSIC
Carnegie Mellon School of Drama
Kelly Strayhorn Theater
Pittsburgh Ballet Theatre
Pittsburgh CLO
Pittsburgh Cultural Trust
Pittsburgh Opera
Pittsburgh Playhouse
Pittsburgh Symphony Orchestra
Prime Stage Theatre
Quantum Theatre