2021
In response to growing needs due to the pandemic, The Midwife Center implemented its Perinatal Support Program to provide clients with more services, including virtual groups for clients in their third trimester and additional communication in between prenatal visits.
2020
The Midwife Center celebrates the World Health Organization's Year of the Nurse & the Midwife with "Reclaiming the Legacy of the Grand Midwifes" in March, featuring the original artwork, "Witness" by Bekezela Mguni, and its Celebration Event in October.
March 2019
UPMC Magee becomes The Midwife Center's primary referral hospital after UPMC Mercy closes its Labor & Delivery unit. Read more on our blog.
January 2019
The Centers for Medicare & Medicaid Services publishes its report on the three-year Strong Start study that demonstrated better health outcomes for people with Medicaid who received care in birth centers. Read more on our blog.
December 2018
Executive Director Christine Haas writes a letter to the editor of the Pittsburgh Post-Gazette in response to The New York Times article, "Why New York Lags So Far Behind on Natural Childbirth," about the closure of Mount Sinai Hospital's Birthing Center. Read the letter to the editor.
August 2018
The Midwife Center hosts three high school students from the Neighborhood Learning Alliance's Summer College in High School program for its "Birth Center U" program, coordinated by Jatolloa Davis, MSN, CNM. These students had the opportunity to witness firsthand what personalized, respectful reproductive care looks like. Read more on our blog.
August 2017
The Midwife Center officially completes its Transformation, Metamorphosis, Change campaign, exceeding our goal and raising more than $3.9 million to transform quality healthcare options for our region.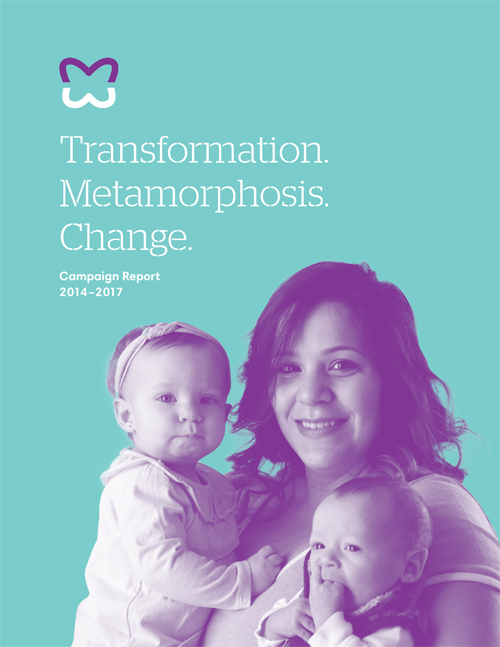 March 2017
On March 1, 2017, The Midwife Center opens its expanded birth center, making it the largest birth center in the nation. The new addition includes two new birth suites, Mountain and Meadow, which both include tubs for water birth. The expanded facility also includes a large classroom, elevator, new exam and appointment rooms, a parking lot, a more welcoming entrance, and more.

The Midwife Center also launches its Behavioral Health & Wellness program, and expands all of its existing services including primary gynecological care, prenatal and postpartum care, and childbirth services.

The Midwife Center completed renovations to the original building later in 2017, adding a laboratory and a behavioral health and wellness room, as well as updating flooring and paint.

News coverage about The Midwife Center's expansion grand opening:
- 90.5 WESA
- KDKA/CBS Pittsburgh
- KDKA video featuring Clinical Director Ann McCarthy, MSN, CNM and midwife Jatolloa Davis, MSN, CNM
- TribLive

October 2016
The Midwife Center receives a $1 million Commonwealth grant from the Redevelopment Assistance Capital Program (RACP) for its expansion. This grant will ensure that construction will be completed as scheduled and according to The Midwife Center's original plans.
July-December 2016
The Midwife Center breaks ground in the empty lot next door to begin construction on its birth center expansion. After receiving a $1 million Commonwealth grant from the Redevelopment Assistance Capital Program (the largest grant TMC has ever received), as well as unprecedented support from foundations, businesses and individuals, TMC reaches $3.6 million raised for its expansion.
September 2015
The Midwife Center holds a press event to publicly launch its capital capital campaign, Transformation, Metamorphosis, Change to physically expand the birth center and add new programs and services.
2013
In June, the 5,000th baby is born with the practice since 1982.
2009
The 500th baby is born at the Penn Avenue birth center. The Midwife Center launches its Beginnings Campaign to create an operating reserve for the Bubbe Hannah (Women's Health) Fund; improve the center's infrastructure to increase its efficiency and comfort for clients; and launch a public education campaign regarding the benefits of midwifery and birth center care.
UPMC Mercy becomes TMC's primary referral hospital.
2007
The Midwife Center is awarded proclamations from the Pennsylvania State Legislature and Pittsburgh City Council in recognition of its 25 years of quality service to Pittsburgh-area women and families.
Thanks to the support of midwifery clients and advocates across the state, then-Governor Ed Rendell signed a bill granting prescriptive authority to certified nurse-midwives. Pennsylvania was the only state where nurse-midwives did not have the authority to prescribe pharmaceuticals.
2006
TMC launches Con Mujeres (with woman in Spanish), a monthly walk-in program to better serve the increasing number of Spanish-speaking women in the Pittsburgh area.

2005
The 100th baby is born in the Penn Avenue birth center.
2004
The Midwife Center receives grants from Highmark for class scholarships for clients, and from the Grable Foundation to launch the Family Wellness Education Program for women and family members who can benefit from additional educational support to pursue healthier lives.
2003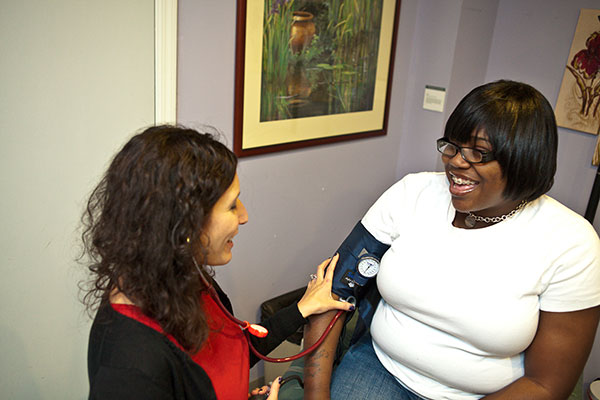 The Midwife Center launches With Woman Fridays, a grant-funded program that provides walk-in service to women who experience financial and other barriers to receiving quality care.
TMC moves to its new building and offers primary gynecological, prenatal, and postpartum care, as well as educational classes. TMC also achieves state licensure from the Pennsylvania Department of Health and national accreditation with the Commission for the Accreditation of Birth Centers.
2002
Midwife Center midwives are named for the American College of Nurse-Midwives "With Woman, for a lifetime" award.
TMC secures a building at 2825 Penn Avenue in Pittsburgh's Strip District to renovate the new birth center.

2001
The Midwife Center launches a capital campaign to build a new, free-standing birth center for Pittsburgh-area families.

2000
Allegheny General Hospital announces it will close The Midwife Center in six weeks due to hospital financial reasons. TMC clients and supporters rally at AGH to keep the birth center open until November, and the client advocacy group, WithMidwife, is formed. During this time, Rusted Root performs a benefit concert that raises over $40,000 for TMC.
Later in November, TMC moves to a new office location at 501 E. Ohio Street on the North Side where certified nurse-midwives continue to provide primary gynecological, prenatal and postpartum care, and attend births at Allegheny General Hospital.
Also this year, TMC becomes a member of the Family Health Council (now Adagio Health), which allows it to provide sliding-scale gynecological and family planning services to women who are uninsured or under-insured.

1997
The Midwife Center opens a new, free-standing birth center adjacent to Allegheny General Hospital on Pittsburgh's North Side.
1996
Birthplace relocates to Allegheny General Hospital and becomes The Midwife Center for Birth & Women's Health.
1994-1997
Birthplace midwives design and staff an innovative Healthy Start program that provides gynecological, prenatal and birthing care to inmates at the Allegheny County Jail. All mothers carry their babies to term and deliver without serious complications, and gonorrhea rates dramatically reduce.
1985
Birthplace is acquired by West Penn Hospital.
1982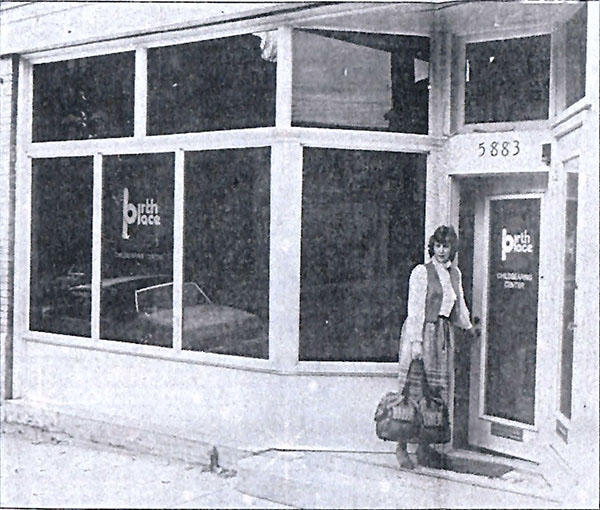 Opened Birthplace, the first licensed, free-standing birth center in Pittsburgh. Read Karen Knudson, CNM's "Birthplace: The First 11 Years" (PDF)
History in the making: The Midwife Center is now the nation's largest birth center.