Jatolloa Davis
MSN, CNM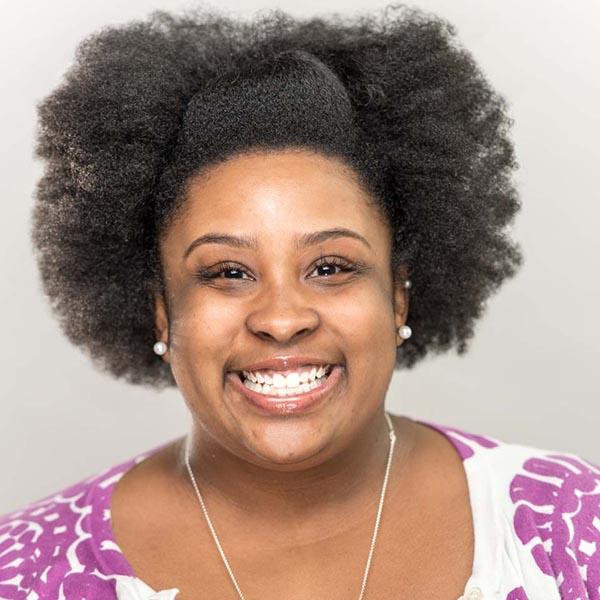 Jatolloa was The Midwife Center's 10th Ruth Brexendorf Stifel Fellow and is now a staff midwife. Jatolloa's connection to TMC began in 2008 when she was a nursing student at the University of Pittsburgh. She volunteered at TMC entering data about client births, then later, completed her community clinical assisting the midwives and nurse practitioner with the With Woman Fridays program. After graduation in 2010, she worked as an RN in Philadelphia, then went on to complete her Masters in Nurse-Midwifery at the University of Pennsylvania. Jatolloa was a student midwife at TMC in late 2014, then began her midwifery fellowship in March 2015. She became a staff midwife in January 2016.

Since being back in Pittsburgh and at The Midwife Center full time, Jatolloa has found it very important to build community here. As a Midwife of Color, she has also discovered her commitment to reproductive and birth justice. When she isn't catching babies, she loves to read, practice yoga, and attend local meetings for New Voices Pittsburgh: Women of Color for Reproductive Justice and the Pittsburgh Black Breastfeeding Circle. Jatolloa also loves going into the community to teach others about midwifery. She has recently discovered a love for teaching young people, mostly grade school and high school students, about their sexual and reproductive health.

"I've known since I was 16 that I wanted to be a midwife. What I didn't know was the legacy of midwifery throughout the world, but especially within underserved communities. I am so grateful that women let us into their lives during both the most joyful and vulnerable times. I am honored to continue this legacy in the city of Pittsburgh!"