The Midwife Center is pleased to announce the date and theme for its 13th annual Let Them Eat Cake at the beautifully unconventional Hotel Monaco!

Bakers - contest application is now live. Click here for more information.
Let Them Eat Cake: Make Waves
Learn more about this year's theme below.

Friday, October 19, 2018
Hotel Monaco
620 William Penn Pl, Pittsburgh, PA 15219

6:00pm | VIP Champagne Reception & Dinner
VIP Dinner Host Committee, as of June 21, 2018:

Tacy Byham, Chair
Janice Anderson & Pat Downey • Verna Corey, ScD • Ebe Emmons • Kathleen & G. Ryin Gaines • Dinnie Goldring • Cathy Raphael • Nancy Reese • Judy Ruszkowski & Ken Regal
Sponsor the event or join our VIP Dinner Host Committee:
Register here
8:00pm | Cake Reception
Tickets on sale this summer. Sign up for our email list to get first dibs on tickets,
including special presale pricing.
For the last 12 years, Let Them Eat Cake has raised critical funds for the programs and services of The Midwife Center that make personalized reproductive care accessible to all. This year's event will once again will bring together those who care deeply about the health of individuals and families for an evening of delicious food and stunning cakes to taste and admire.
This year we are pleased to offer the new option of a VIP Champagne Reception & Dinner from the culinary team at The Commoner. Following the VIP Champagne Reception & Dinner will be the Cake Reception featuring the Cake Gallery, cake tasting, silent auction, refreshments, and more.
Bakers and decorators
Contest application is live! If you are a cake baker or decorator interested in applying to enter a cake, click here for more information.
See the winning cakes from last year's event on our blog
From the refreshment of a cool drink to the pleasure of listening to a summer's rainstorm, from the smallest of streams to the world's great oceans, this year's theme highlights the beauty and power of water in all of its forms. Bakers will be asked to create cakes that are inspired by this theme.
If you are a cake baker or decorator and you're interested in applying for the cake contest, more details about the theme and how to enter will be available in mid-June 2018. Please contact Rachel at r.dingfelder@midwifecenter.org if you have any questions.

Why "Make Waves?"
Let Them Eat Cake has never had a water or underwater theme before, and we are excited to see what bakers and decorators create for this theme. Secondly, each year we try to connect the theme to The Midwife Center and in this case, the theme connects to water birth. Last year, The Midwife Center was very excited to become one of the only practices in the region to offer the option of water birth with its expanded facility. We are proud to be able to offer this evidence-based comfort measure that features the benefits of water.
We also appreciate the active, powerful feel of "Make Waves." We believe in the power of individuals and families to make informed choices about their health care, including their births. And finally, as the only birth center in Western PA, we and our supporters are making waves by transforming what care looks like for individuals and families.
Thank you to our sponsors

As of June 11, 2018
Wellness for All

Nancy Bernstein

Daniel Edelstone, MD
Ebe Emmons
With Woman Fridays

Janice Anderson & Pat Downey

Nancy Reese

Educate & Inspire
Verna Corey, ScD

Kathleen & G. Ryin Gaines
Dinnie Goldring
Cathy Raphael
The Rust Foundation
Judy Ruszkowski & Ken Regal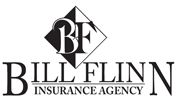 Media

Piece of Cake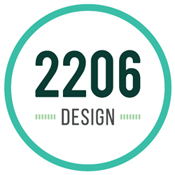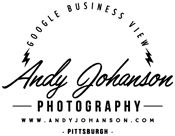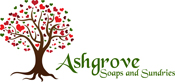 Cake Pop
University of Pittsburgh School of Nursing
in support of the Ruth Brexendorf Stifel Fellowship
***
If you have any questions about Let Them Eat Cake or would like to learn more about sponsoring the event, please contact Rachel Dingfelder, Development Coordinator at r.dingfelder@midwifecenter.org