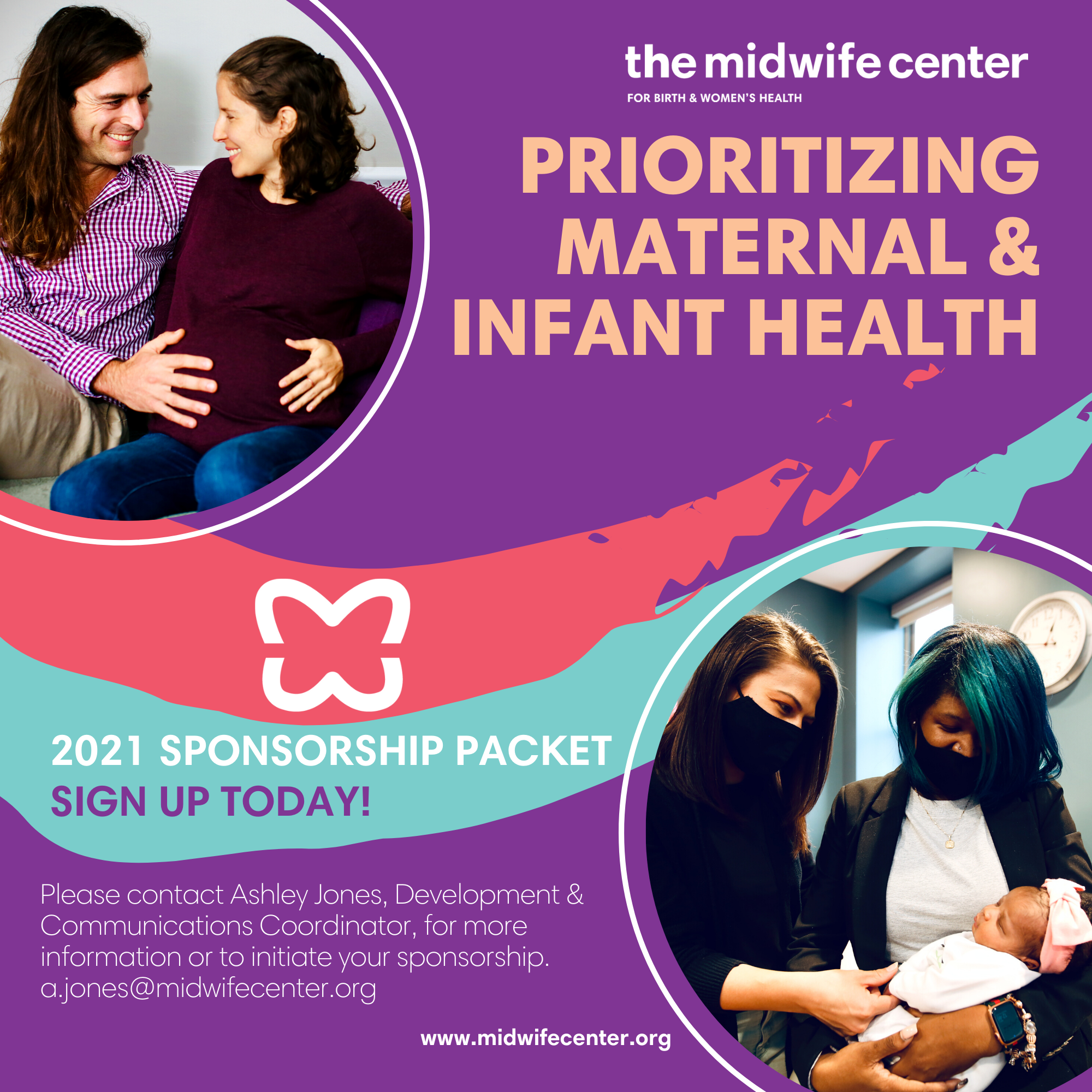 At The Midwife Center (TMC), our midwives and nurses have led our organization's plan to keep our clients, staff and their families as safe as possible by quickly implementing critical safety policies as soon as the reality of the pandemic hit last March. They also added new and adapted existing services to meet new needs including:
Making phone calls to clients in between prenatal visits to address concerns about Covid-19.
Initiating a group Zoom meeting for clients in their third trimester to provide additional support.
Dedicating more time to connect clients to community resources for financial and other help.
Transitioning our innovative With Women Fridays walk-in gynecological program to a same day scheduling platform to increase safety measures while continuing to reduce barriers to care.
As we enter 2021, we are faced with similar challenges, and we invite you to support TMC by being a sponsor of its 2021 campaign:
Thank You To Our Sponsors
Wellness For All
With Woman Fridays

Educate & Inspire
Allegheny Health Network/ Highmark Blue Cross Blue Shield
Janice Anderson & Patricia Downey
Verna Corey
Ebe Emmons
Care of Clients & Staff
Pitt Ohio
Pittsburgh Estate Law, PC
Cathy Raphael
Judy Ruszowski & Ken Regal
Betsy Teti
Midwife Center Friend
Fahringer, McCarty, Grey, Inc.
as of 4.5.21
Donate Now!