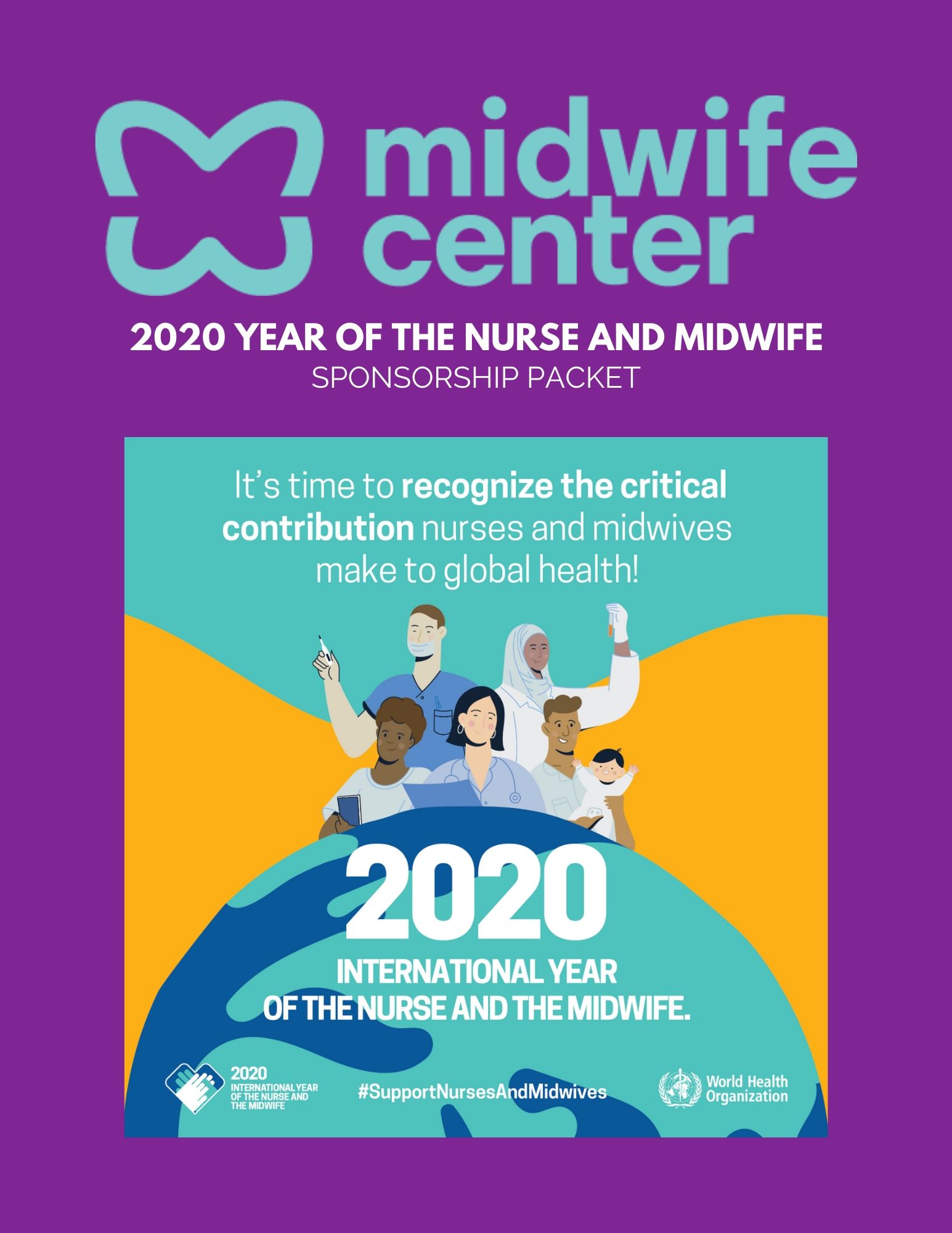 The World Health Organization Designates 2020 as The Year of the Nurse and the Midwife
The Midwife Center is excited to share that 2020 has been designated by the World Health Organization as the Year of the Nurse and the Midwife.
"Nurses and midwives are the backbones of every health system: in 2020 we're calling on all countries to invest in nurses and midwives as part of their commitment to health for all."- Dr. Tedros Adhanom Ghebreyesus, WHO Director-General
In honor of the Year of the Nurse and the Midwife, we have planned a series of events centered around the importance of midwife-led care. Your investment through sponsorship will help The Midwife Center increase its impact on improving maternal health and infant health in our region. To be a sponsor for the events listed below, click on the 2020 Year of the Nurse and Midwife sponsorship link to register online to be a part of the events going on this year.
Programs and Events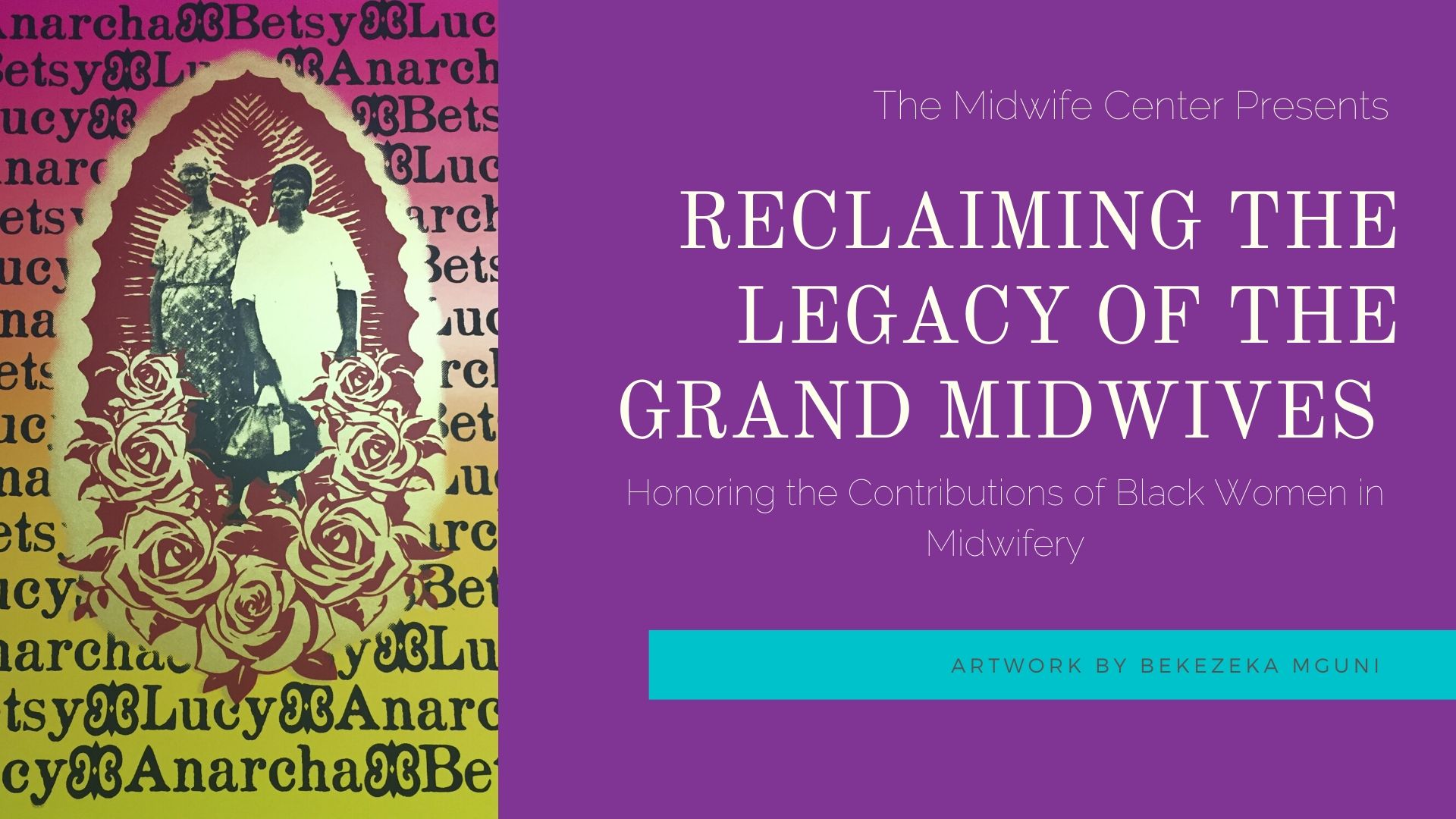 Reclaiming the Legacy of the Grand Midwives: Honoring the Contributions of Black Women on Midwifery
Saturday, March 7th, 2020 from 6 pm - 8 pm at The Midwife Center
In honor of the Grand Midwives, a Multi-Media Art Collage created by Bekezela Mguni, Community Activist and Artist, will be unveiled and presented in the waiting room of The Midwife Center. The art piece will represent the legacy of the Grand Midwives that helped to shape and advance the knowledge of reproductive health in the US.
Visit The Witness page to see the art piece and to learn about all the Midwives represented. If you are interested in seeing unveiling please visiting Facebook or Flickr.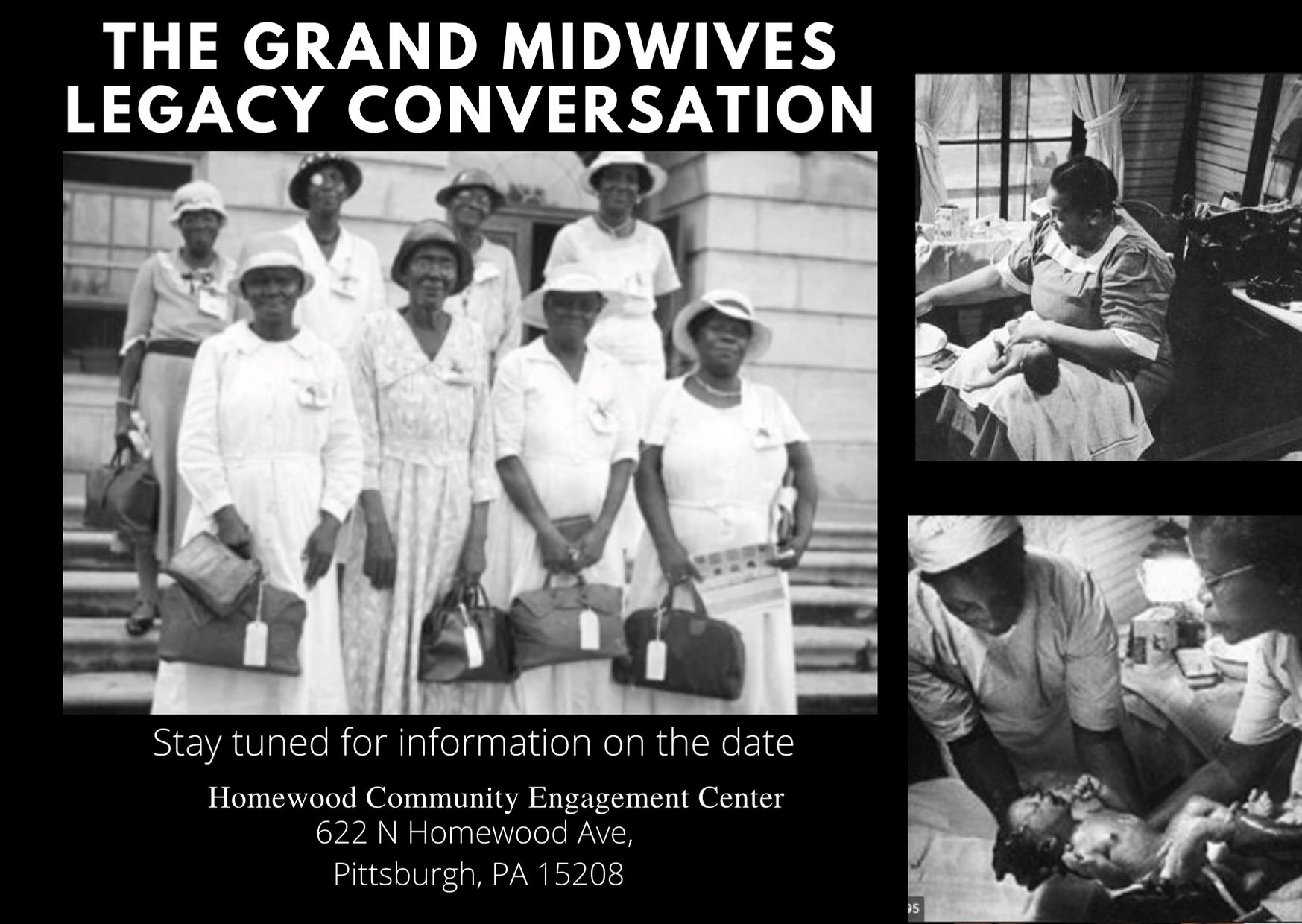 The Grand Midwives Legacy Conversations: Past Present and Future of Black Women and Maternal Health
Due to these unforeseen events, we will reschedule this panel discussion for a later date. Please Stay Tuned!
Film screening and discussion centered on the racial disparities in maternal health and the history of the Grand Midwives. The conversation will be conducted with a local panel of women of color that are engaged in research and experience on the topic.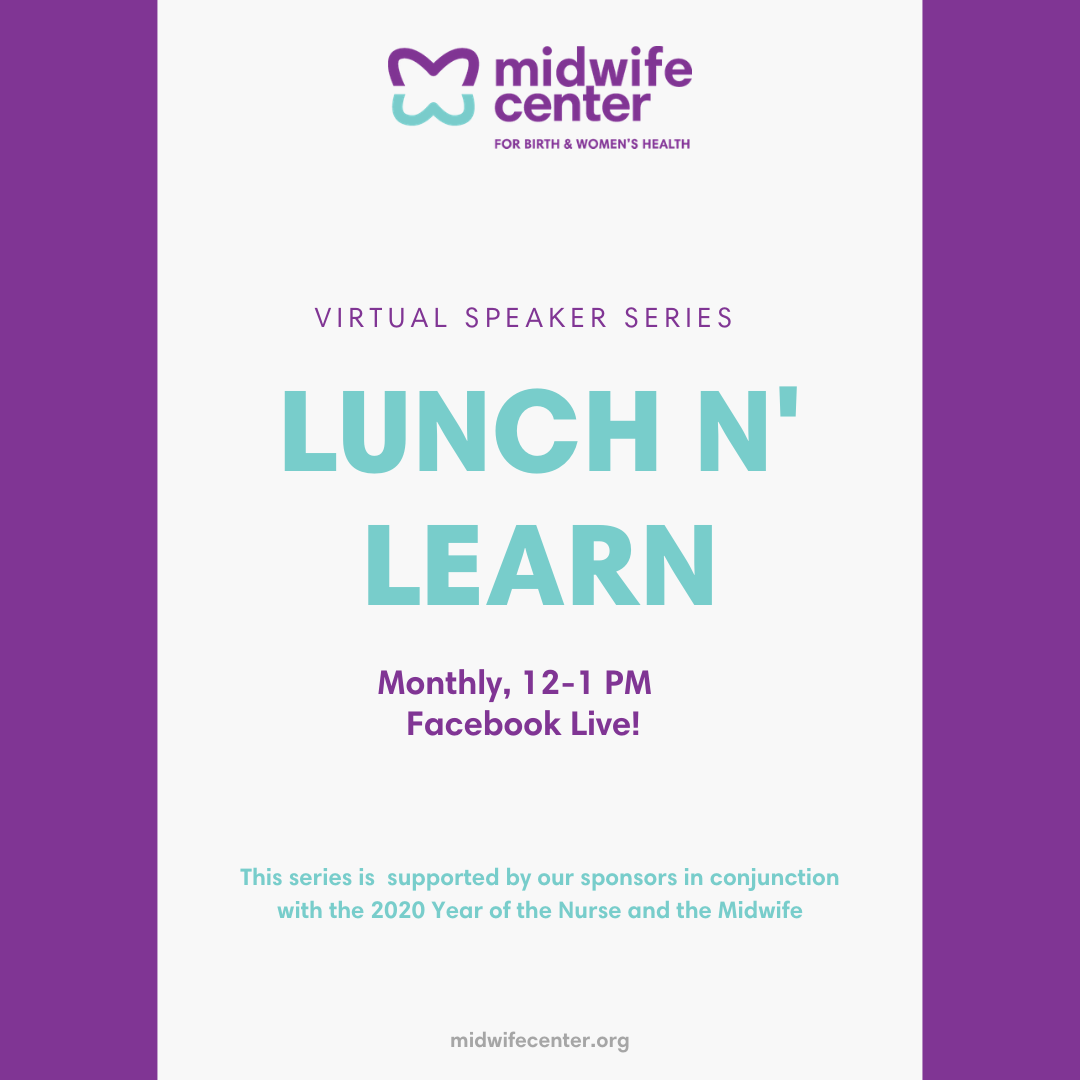 TMC Presents: Lunch and Learn a Virtual Speaking Series
Visit our events page to get the dates and times to view on Facebook Live!
A new virtual series that invites the community to learn more about midwifery care at The Midwife Center, especially during the pandemic. Each session features a TMC staff member facilitated by TMC's Community Engagement Coordinator, Devon Taliaferro.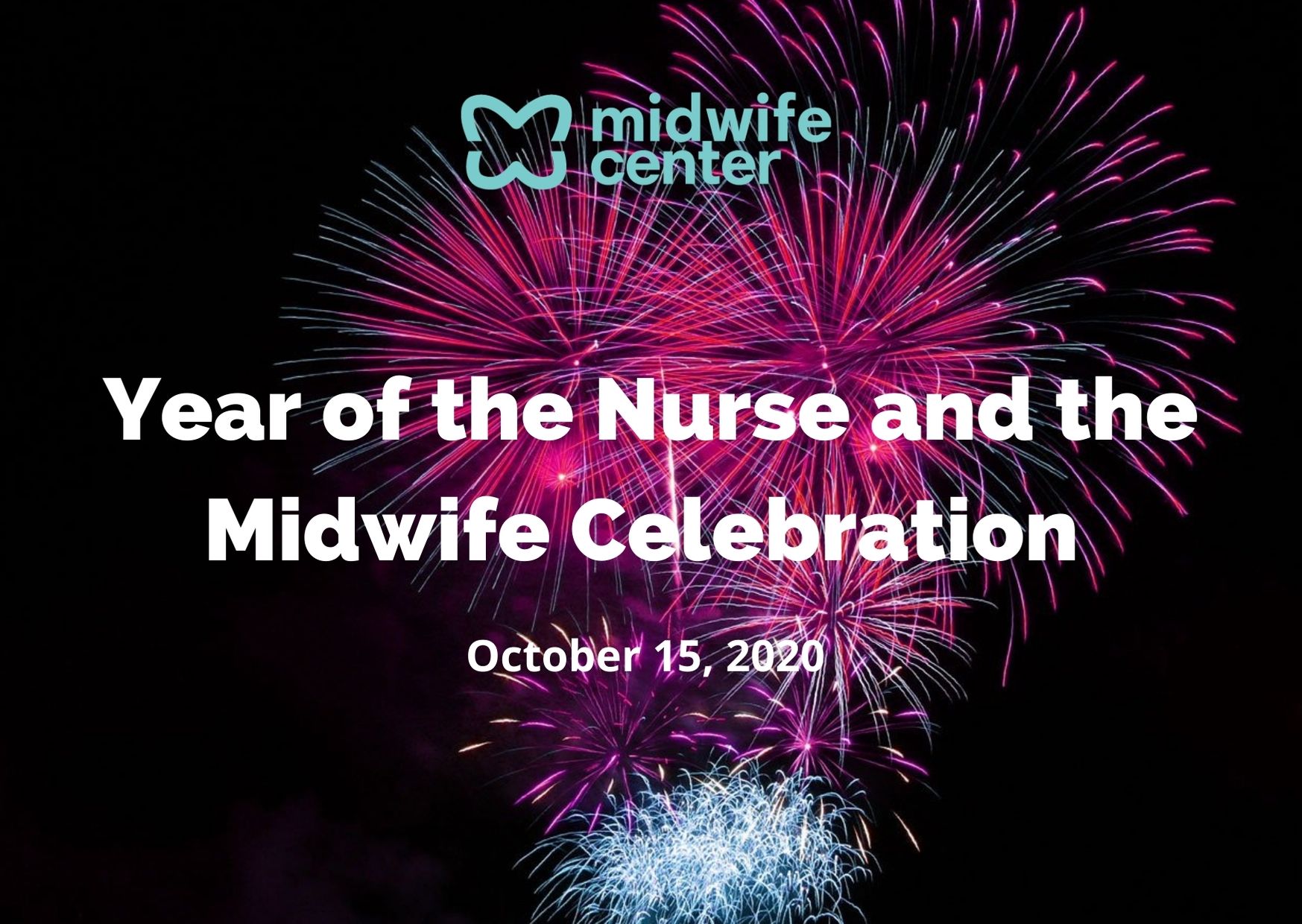 Year of the Nurse and the Midwife Celebration
Thursday, October 15, 2020, 6 pm - 8 pm Virtually
This event is to honor and celebrate midwives and nurses who continue to provide the highest quality care through a global pandemic. Stay home and enjoy an Italian wine tasting and a special evening of stories of providing and receiving care during the pandemic from TMC midwives, nurses, and clients. To purchase tickets to this event click here
VIP Host Committee
VIP Host Committee Chair
Representative Sara Innamorato
Dr. Janice Anderson & Pat Downey
Dr. Christine Andrews
Vivian & Bill Benter
Nancy Bernstein
Tacy M Byham, Ph.D
Lindsay & Christian Cashman
Verna Corey, ScD
Elizabeth Curcio
Dr. Daniel Edelstone & Dodi Walker Gross
Nancy Eligator & Jonathan Rest
Ebe Emmons
Patty Genday
Dinnie Goldring
Renae Green
Anne Marie Kuchera
Victoria Kulli & Aaron Todd
Max & Kate Louik
Denise McMorrow & Meghan Sanders
Eileen Minnock
Meagan & Josh Niebler
Cathy Raphael
Lauren Rauscher, Ph.D. & Kerrie Kauer, Ph.D
Lynne Reder
Nancy Reese
Marie Rivera-Johnson
Judy Ruszkowski & Ken Regal
Jennifer Cox-Siegel
Alicia Schisler
Sarah &Matt Starr
Betsy & Tom Teti
Rebecca Yago
Janis Zentner
Thank you to our Sponsors
Presenting Sponsor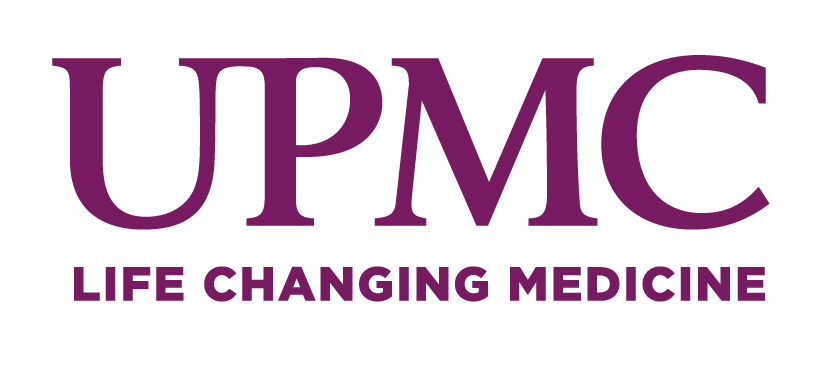 Midwife Champion Sponsorship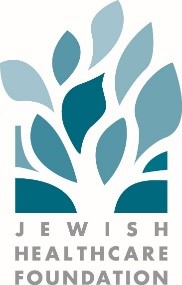 VIP Sponsorship

Legacy Builder Sponsorship

Education Partner Sponsorship
Dr. Janice Anderson & Pat Downey
Vivian & Bill Benter
Verna Corey, ScD
Ebe Emmons
Dr. Daniel Edelstone & Ms. Dodi Gross Walker
Nancy Reese
Birth Center Advocate Sponsorship
Dinnie Goldring
Chris & Tom Kobus
Eileen Minnock
Cathy Raphael
Lynne Reder
Judy Ruszkowski & Ken Regal
Betsy Teti
Janis Zentner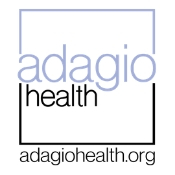 Midwife Center Friends Sponsorship
Alpha Connect
Bill Flinn Agency
Birth Doulas of Pittsburgh
Congressman Mike Doyle
Evergreen Facility Services
Fahringer McCarthy Grey Inc.
Green Cheeks Diaper Service
Kimicata Brothers
Valerie McDonald Roberts
Northwestern Mutual
PLA Insurance
Jason Roth
Rothschild Doyno Collaborative
Ruzomberka Holland Renk Smith
University of Pittsburgh School of Nursing
Uptown Dental