The Midwife Center and key supporters, including staff, the Board of Directors, the Advisory Committee, and the Medical Advisory Committee, gathered for an intimate celebration in June at Square Cafe.
In addition to spending time with friends and new connections over food and drinks, we honored Kara Peterson, MSN, CNM, and Janice Anderson, MD.
Celebrating Kara Peterson, MSN, CNM, Midwife Emeritus
After nearly 20 years at The Midwife Center, first as a nurse and then as a midwife, Kara is moving on to her next step as a Family Nurse Practitioner at Pittsburgh Mercy Family Health Center. As a nurse, Kara helped kickstart our lactation support program and With Woman Fridays (now Wellness Walk-In Fridays). As a midwife, Kara supported countless TMC families, mentored midwifery students and new midwives, and wrote our clinical protocols to keep our care evidence-based and safe.
In 2022, she was recognized with the Professional Achievement Award from the American Association of Birth Centers (AABC). Kara decided to pursue a post-master's certificate to become a Family Nurse Practitioner to expand her ability to care.
Celebrating Janice Anderson, MD, Retiring Medical Director
Janice has been involved with The Midwife Center for 20 years, first as a Board Member from 2003-2009 and then as TMC's Medical Director since 2010. As a board member, Janice contributed to many efforts to stabilize The Midwife Center after it re-opened a freestanding birth center in 2003. As TMC's Medical Director, Janice has provided ongoing consultation for our midwives and nurse practitioners including monthly chart reviews and has been a strong and consistent advocate on behalf of TMC with our collaborating physicians and hospitals.
In 2016, Janice received the 2016 Collaborating Physician of the Year Award from the American Association of Birth Centers (AABC) in recognition of her advocacy for birth centers, including presenting at several AABC conferences. Janice is retiring from practice at the Forbes Family Medicine Residency Program as well as The Midwife Center this summer.
It was such a joy to celebrate these two incredible people who have had profound impacts on The Midwife Center over the last twenty years.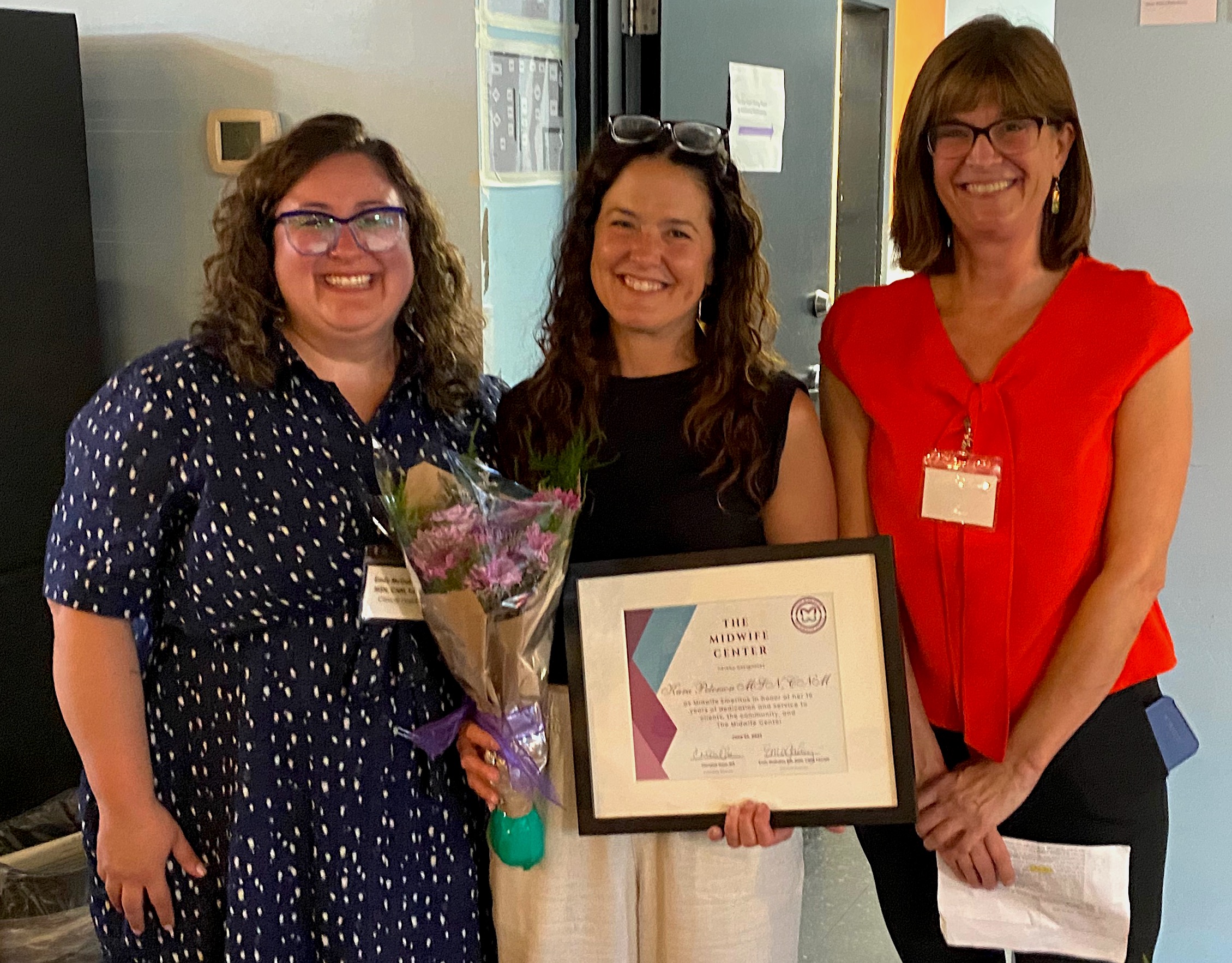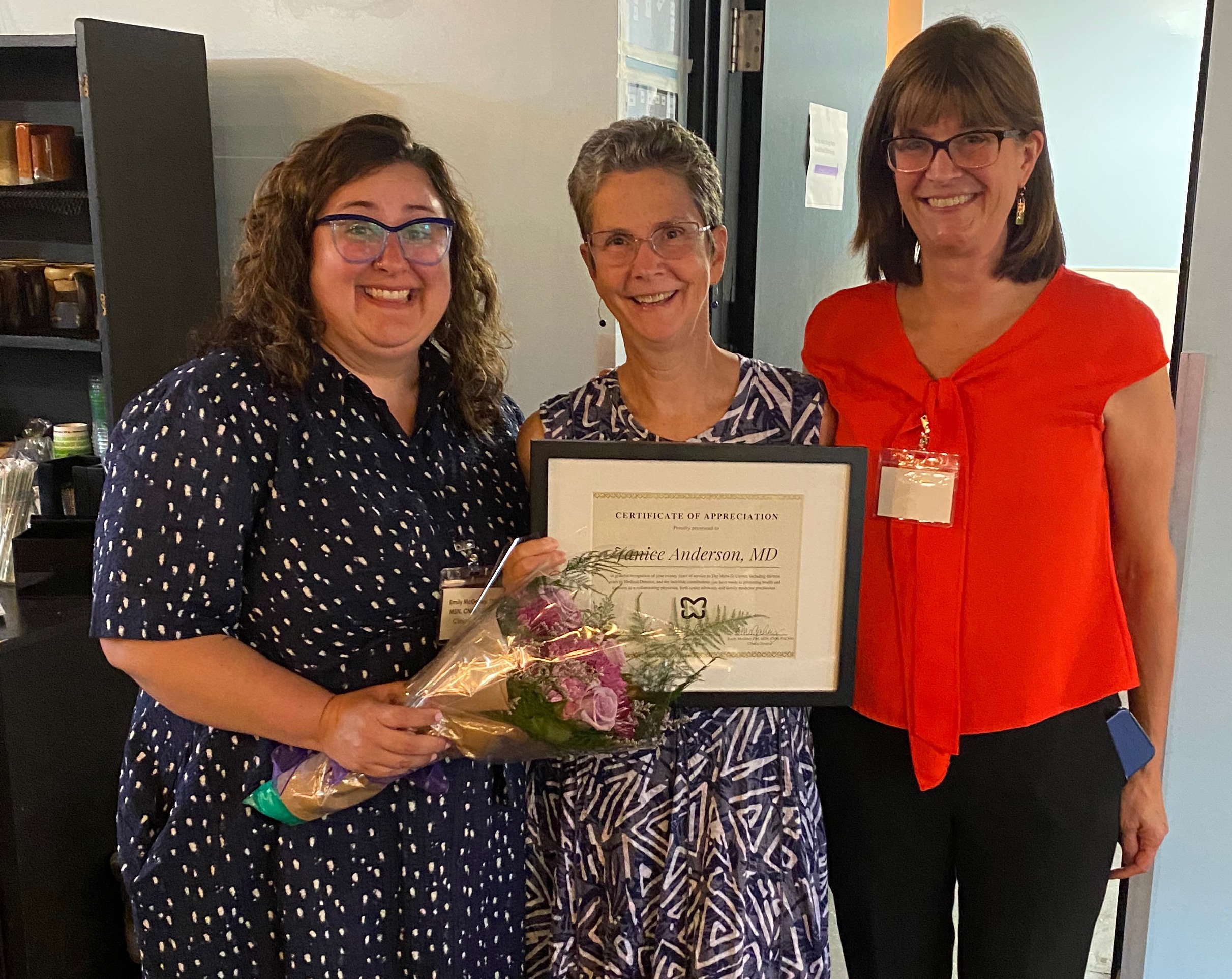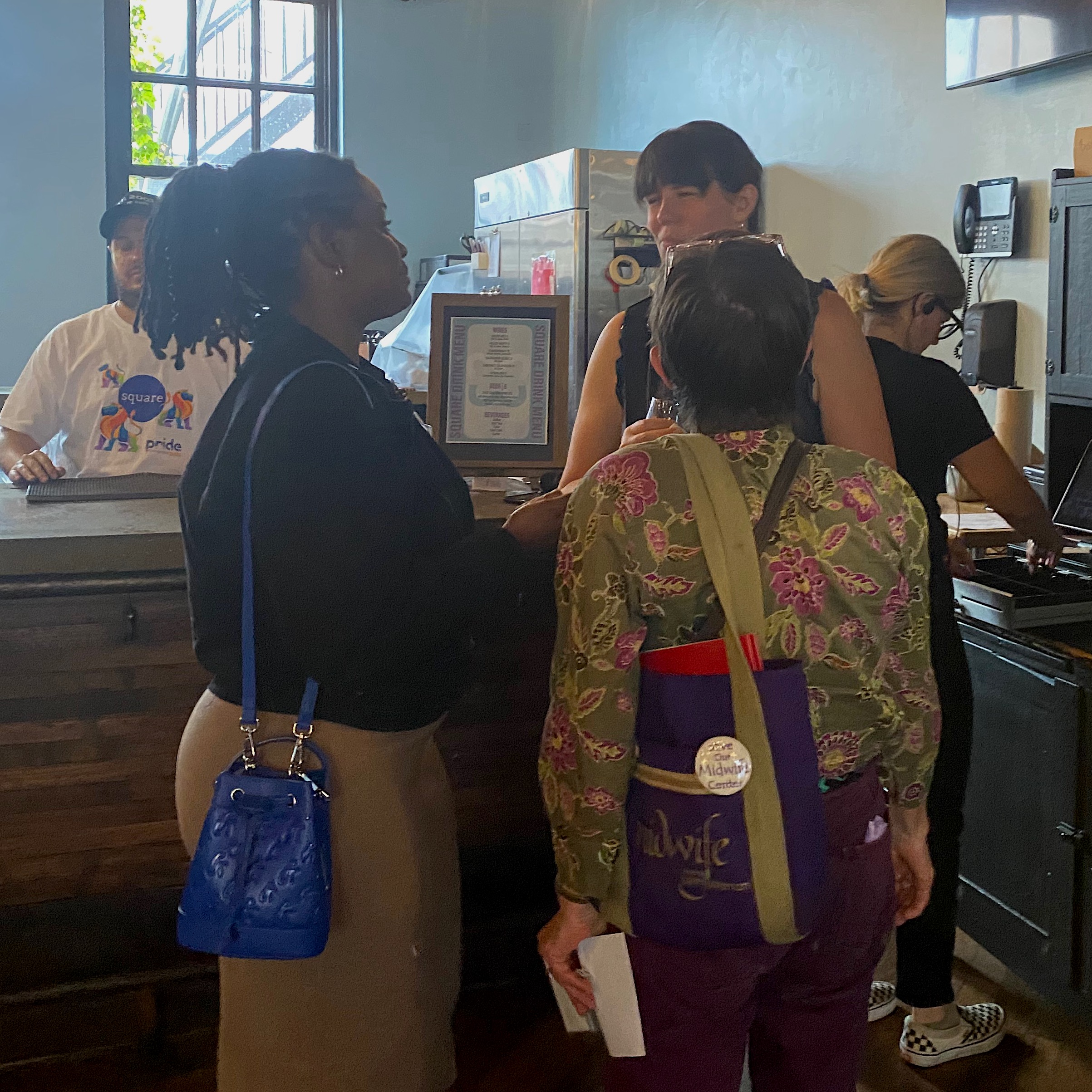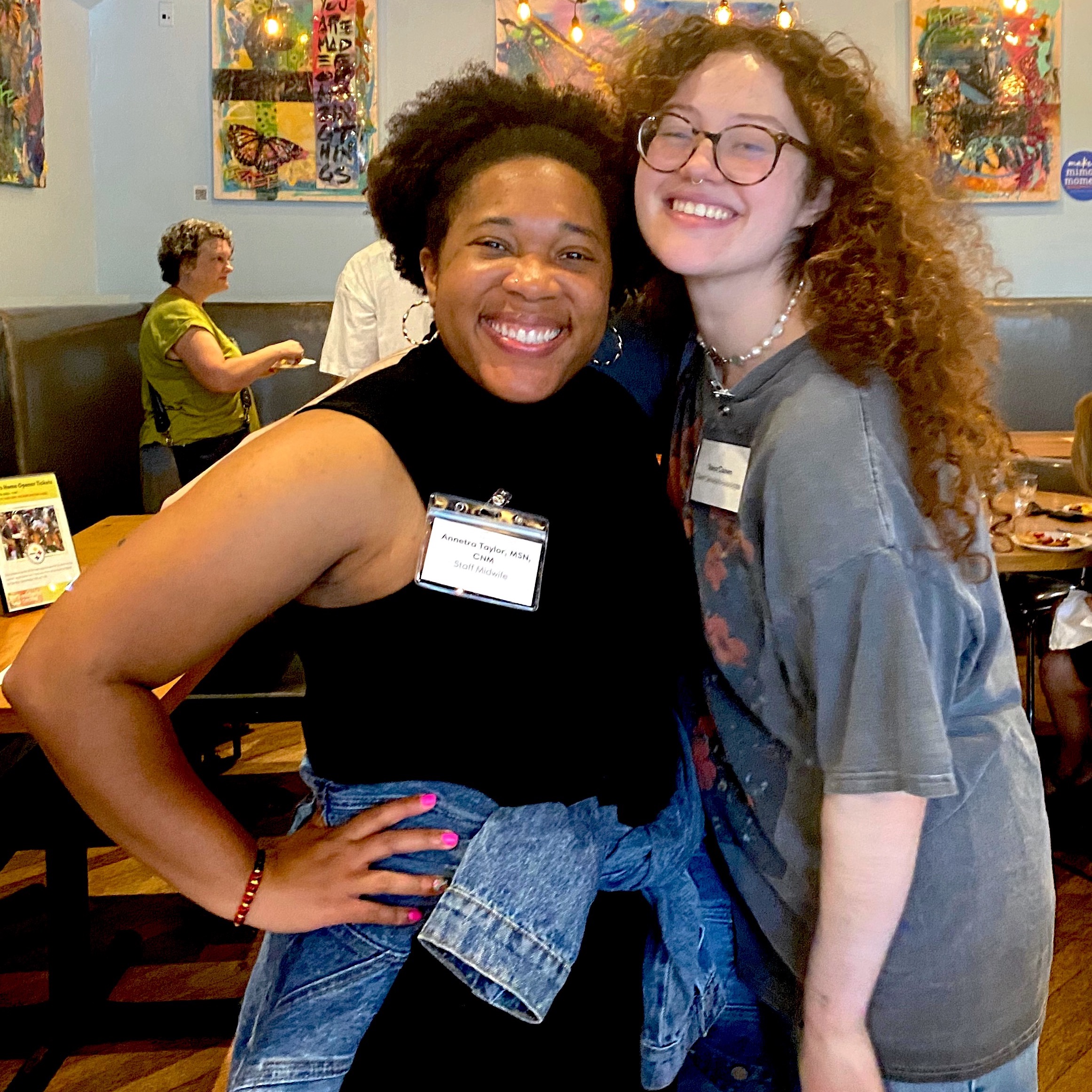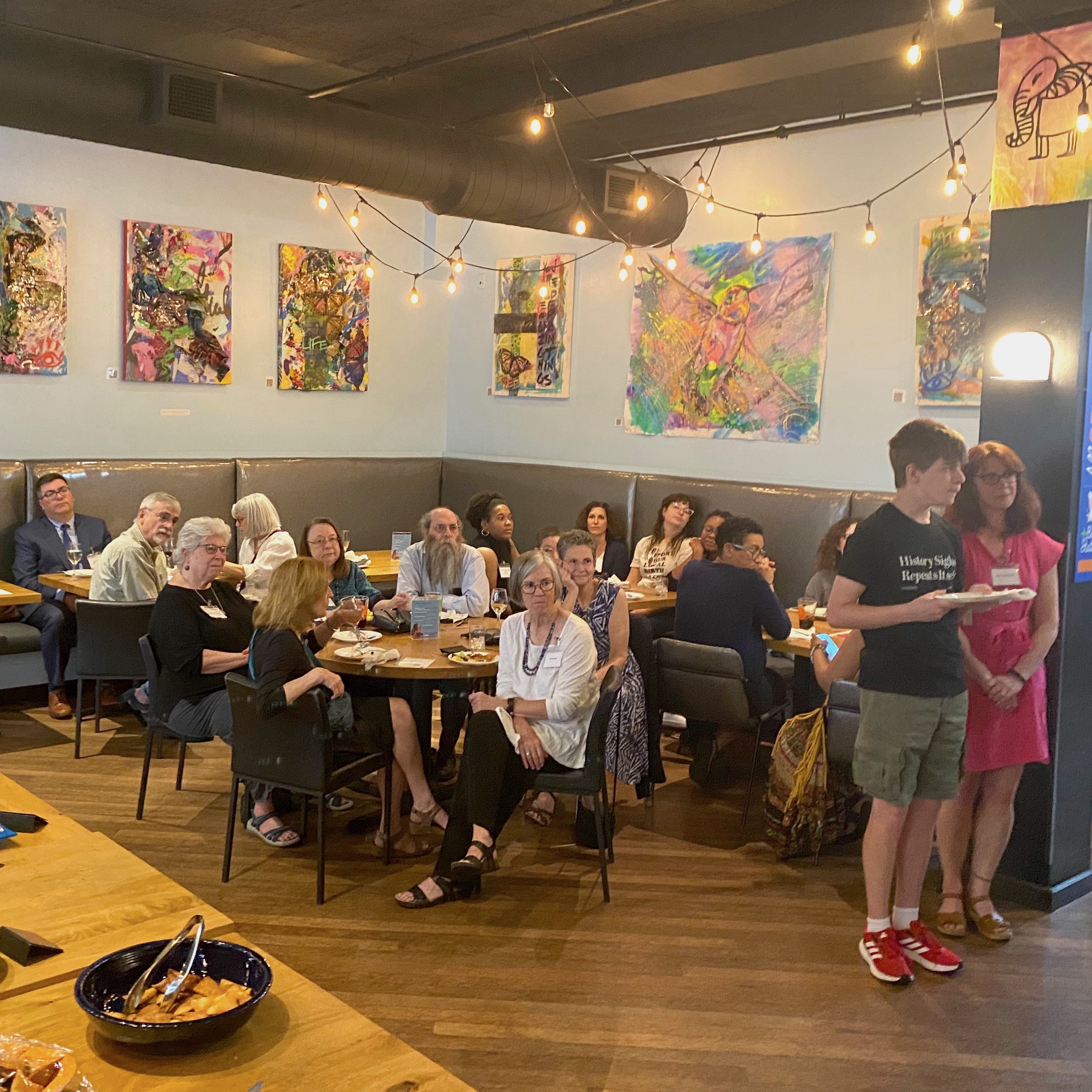 Unlock a $10,000 Matching Gift
In addition to the celebration, we invited attendees to help us unlock a $10,000 matching gift! The match was offered by Nancy Reese, longtime TMC supporter, who served on TMC's advisory committee and is the recently-retired founder and president of Akoya. Attendees and other supporters raised nearly 90% of our goal!
The money raised will make it possible to launch new ultrasounds services this summer by covering ultrasound training for some of our providers and additional ultrasound equipment. With your help, we'll be able to provide in-house services for clients and non-clients who can expect the same compassionate, client-centered, supportive care that our providers always offer. If you want to help us unlock the rest of the matching gift, you can make a donation here.