Join us for our grand opening celebration

Saturday, April 22, 1:00-4:00pm

Join us for a fun and family-friendly grand opening celebration of our expanded birth center! Talk to our staff and check out our new birth suites and birthing tubs, classroom, family space, elevator and more - plus our recently touched-up mural that you can view from inside the building and outside.

This event is free and all are welcome. Refreshments will be provided. Check out the event on Facebook for details as well get closer to the date.

If you would like to volunteer to help out during our grand opening, please email Rachel at r.dingfelder@midwifecenter.org.

We hope to see you there,
- The Midwife Center

P.S. Be on the lookout for new Midwife Center swag at our opening!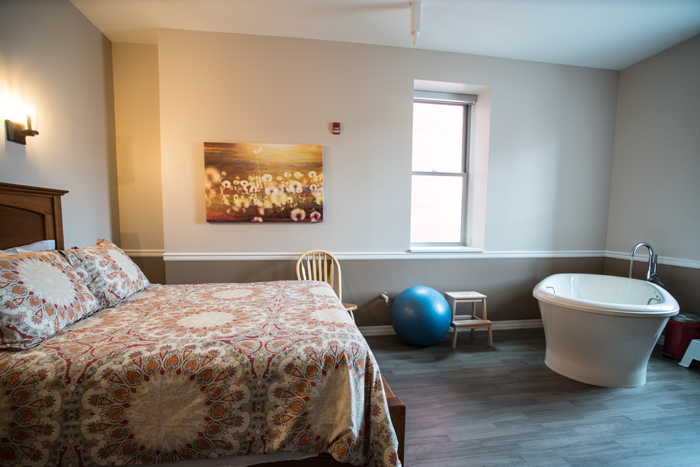 About The Midwife Center and its expansion
The Midwife Center for Birth & Women's Health is western Pennsylvania's only licensed and accredited freestanding birth center offering primary gynecological care, prenatal care, and childbirth services to people of all ages.

Since 1982, The Midwife Center's certified nurse-midwives, nurse practitioners, and nurses have cared for thousands of clients and their families. TMC recently completed its 6,700 square foot expansion adding two new birth suites with tubs for water birth, a large classroom, more appointment rooms, an elevator, a larger waiting room, more welcoming entrance, parking lot, and more space for family and support people. TMC plans to expand all of its services to more individuals and their families, and add new programs and services including behavioral health.

TMC is licensed with the Pennsylvania Department of Health and is nationally accredited with the Commission for the Accreditation of Birth Centers (CABC). It accepts most private and public insurance plans and is a member organization of Adagio Health, which enables TMC to provide gynecological care to clients for free or on a sliding fee scale based on income and family size.