ATTENTION CLIENTS: The Pittsburgh Marathon will take place on Sunday, May 7th, 2023. Road closures along Penn Avenue and Liberty Avenue will make getting to TMC a bit challenging. Clients who may need to travel to The Midwife Center on Sunday should plan for traffic to be heavy.
P3R has developed travel plans for anyone trying to navigate the City during the event:
Clients should navigate to Smallman Street, and then turn up either 28th or 29th Street toward Penn Avenue. If barricades are in the way, we have been told to instruct clients to drive around them. Police in the area who are helping with the event have been notified that clients of The Midwife Center may drive around the barricades to access our parking lot - locating on Mulberry Way between 28th and 29th Street.
Map of Impacted Area:
View the map below for guidance. The green indicates routes that clients should take to reach The Midwife Center. Red X's indicate places where there may be barricades. The red lines indicate the Marathon route.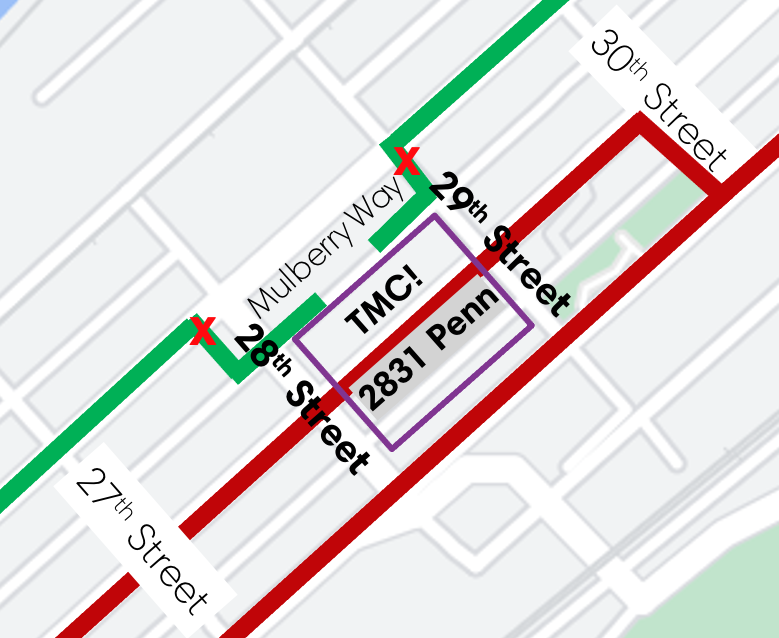 For a full Marathon route map, visit: https://www.thepittsburghmarathon.com/pages/course-maps.