Cake = access to women's health care! Do you love baking or decorating cakes and want make sure women in the Pittsburgh area have access to safe, affordable prenatal and GYN care? Have we got the contest for you!
The Midwife Center invites you to enter your cake for our 12th annual cake decorating & tasting contest and fundraiser party on Saturday, November 4, 2017 at the Pittsburgh Opera. Amateur and professional bakers/decorators are welcome to enter.
**** Click here to be taken to our main event page where there is a link to enter the contest ****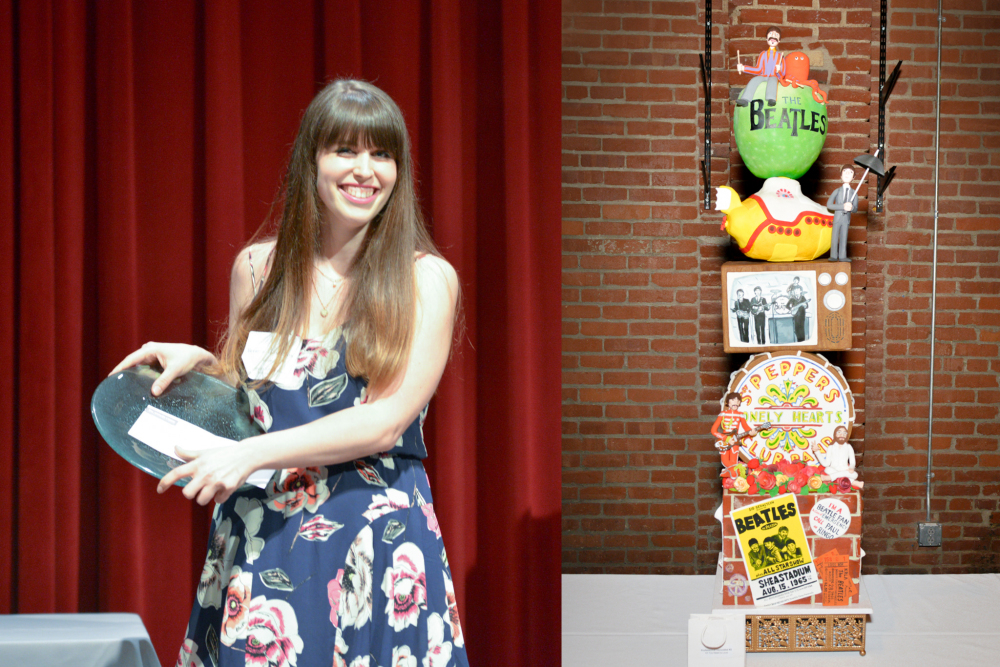 ​
2016's Best Overall Professional Decorated Cake (1st Place) AND People's Choice for Best Decorated Cake – Breanne Gustafson of Bella Christie and Lil' Z's Sweet Boutique with "All You Need is Love"
Not a baker but want to attend the event? Tickets will go on sale to the public on Wednesday, September 6.
Last year, bakers and decorators made the event a huge success – we raised a record $41,500! Check out last year's contest winners on our blog.
The theme: Masterpiece
This year, with the opening of our expanded center, The Midwife Center has become the largest birth center in the country. In the spirit of realizing a big, beautiful vision, the theme of Let Them Eat Cake 2017 is Masterpiece! Bakers and decorators are asked to create cakes inspired by classic, modern and original masterpieces in art. Please see the Rules and Guidelines for Entrants on our event page for more information.
Application fees:
Apply before 9/1 - early application fee is $20 amateur / $35 professional
Apply before 9/13 - application fee is $35 amateur / $50 professional
The party will feature the VIP Bakers' Reception from 6:30-7:30pm, which bakers are invited to attend on us. Join us for entertainment, hors d'oeuvres, an open beer and wine bar, a silent auction and, of course – the cakes! Afterwards, stay for the main event at 7:30pm. Later in the evening, we'll award prizes to the winning bakers. Winners will be reported in local media outlets, The Midwife Center newsletter and blog, and social media.
We can't wait to see what bakers and decorators create for this year's theme!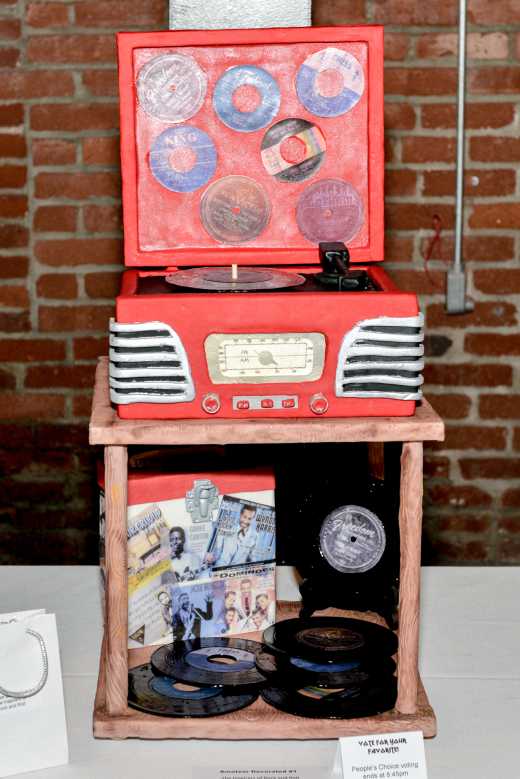 ​
2016's Best Overall Amateur Decorated Cake (1st place): "The Inspirers of Rock n Roll" by Denise & Rory Rightmyer
Please contact Rachel Dingfelder, Development Coordinator with any questions - 412.321.6880 ext. 208 or r.dingfelder@midwifecenter.org

Click here for photos from last year's event, Let Them Eat Cake: I Wanna Rock!
Photos by Andy Johanson Photography. Cakes in header image: 2016 Best Overall Professional Decorated Cake (1st Place) AND People's Choice for Best Decorated Cake – Breanne Gustafson of Bella Christie and Lil' Z's Sweet Boutique with "All You Need is Love" and People's Choice for Best Taste Cake: "Girls Just Want to Have Cake" by Alix Levy