The Midwife Center was thrilled to welcome over 200 people to Pittsburgh Winery on October 21st for Soiree in the Strip, a celebration of our clients, community, and the Strip District neighborhood that has been our home for 20 years.

Soiree in the Strip raised over $131,000 to ensure equitable access to TMC's services through sliding scale fees, class scholarships, resource counseling, perinatal support, walk-in hours, and more.
At this special event, featured in the Pittsburgh Post-Gazette's SEEN column, guests enjoyed musical performances from the incredible SpeciàlK and Jason Gamble. Speakers included: Gisele Barreto Fetterman, access advocate and founder of Free Store 15104, Representative Lindsay Powell, Representative Emily Kinkead, and Representative La'Tasha Mayes, all of whom pointed to the role TMC plays in improving health outcomes in the region.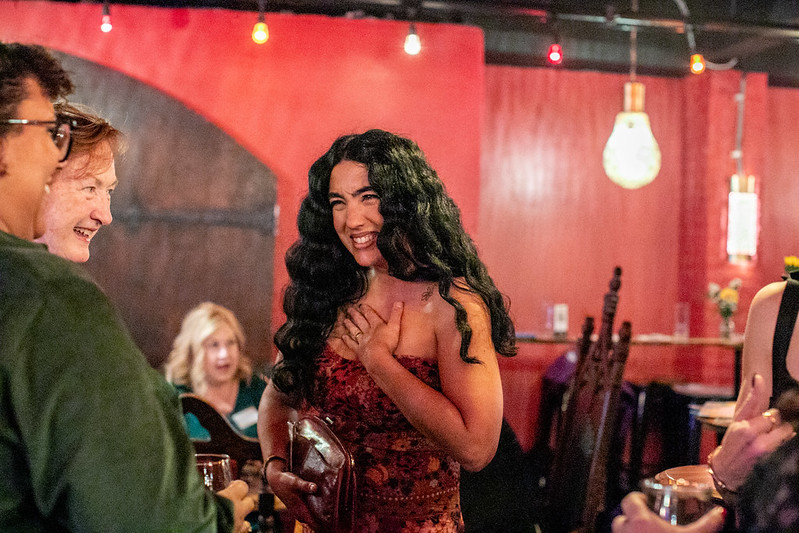 Gisele Fetterman speaking with event guests.
Gisele Barreto Fetterman shared the staggering maternal and infant health stats that resulted in the March of Dimes giving Pennsylvania the grade of C in their 2022 Report Card. She told the Post-Gazette, "I am so grateful to be here because [...] we know in places like this there are better outcomes with higher birth weight rates and breastfeeding."
Representative Mayes, herself a new mom and representative for a majority of TMC's clients, reminded us of the importance of centering Black women and birthing people, declaring, "Black maternal health, forever and always."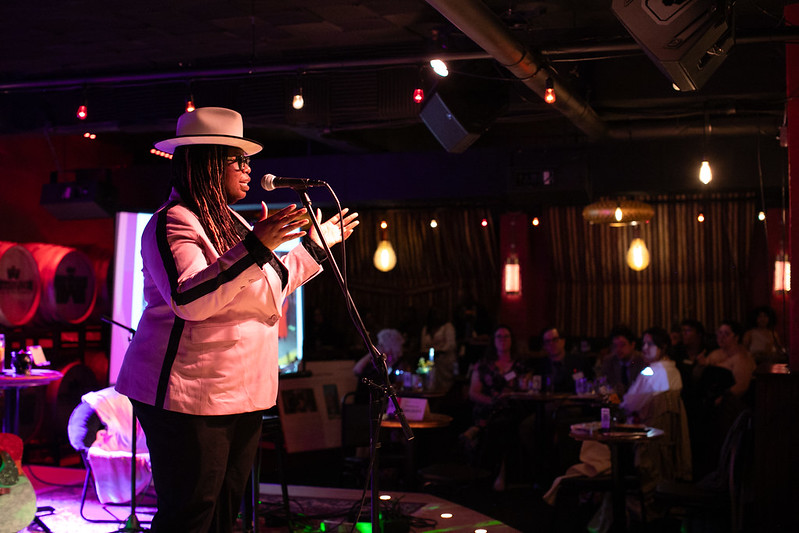 Representative La'Tasha D. Mayes speaking to event guests.
In celebration of the Strip District neighborhood, the event also featured decorated tables representing iconic Strip District businesses: Mon Aimee Chocolat, POGOH , Salem's Market & Grill, Wholey's Market, I Design, In the Kitchen, Kindred Cycles, and Colangelo's. Guests visited these tables for giveaways and unique displays.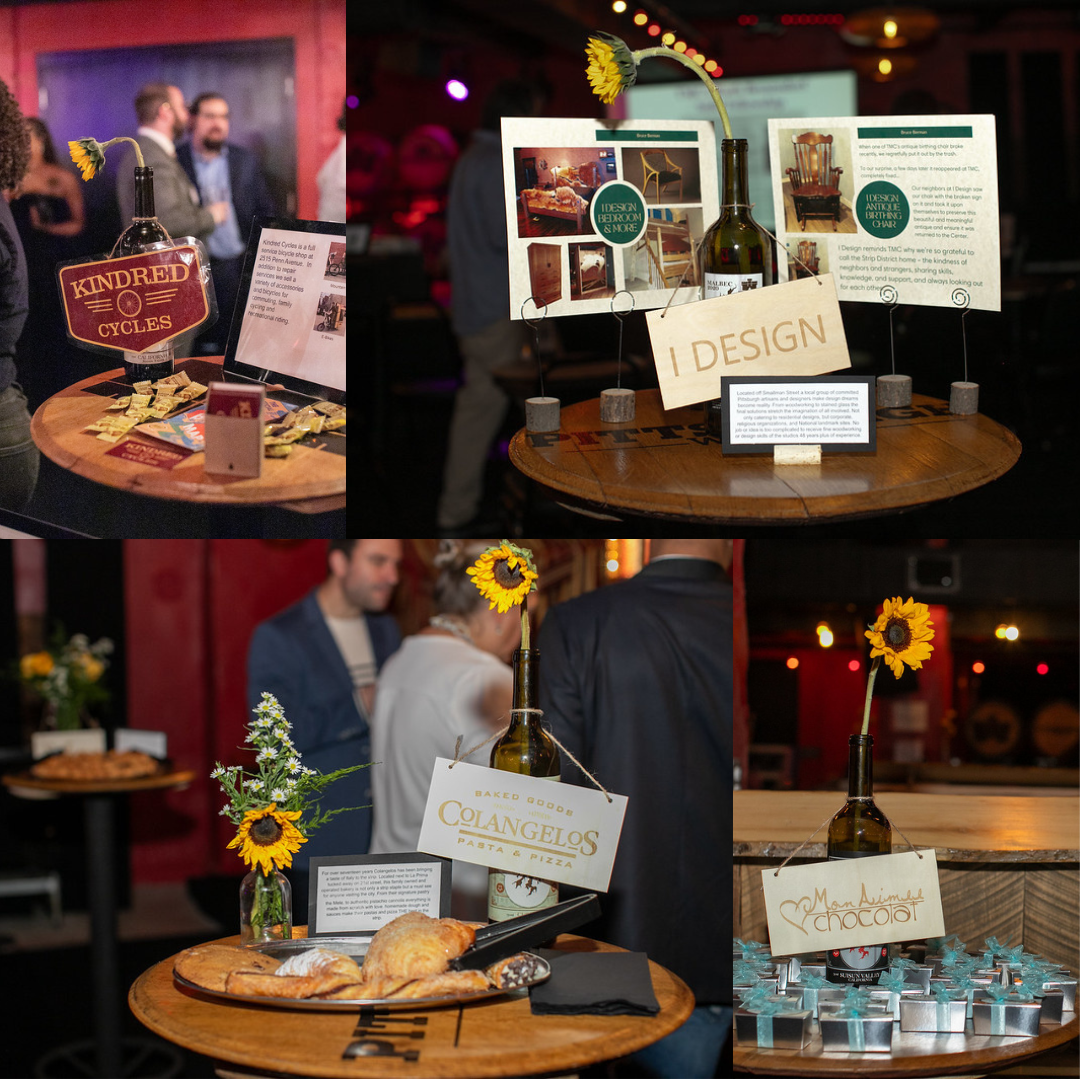 Featured tables representing Strip District businesses: Kindred Cycles, I Design, Colangelo's, and Mon Aimee Chocolat.
Over a dozen Strip District businesses contributed to our silent auction, turning the auction into a market of its own as people had the chance to bid on Strip District experiences like a Wholey's cooking class, a basket of De Fer's goodies, a wine tasting for up to ten people at Pittsburgh Winery, and an overnight staycation in the Strip.
We are so grateful to all of our generous sponsors, including our Impact Sponsors - Nancy Bernstein, UPMC, UPMC Health Plan, and UPMC Magee-Womens Hospital. View a full list of sponsors here.
Special thank you to DiAnoia's Eatery, Pittsburgh Winery, Jenny Stein Photography, the VIP Host Committee, the event planning committee, our amazing volunteers, silent auction donors, and everyone who came out to celebrate with us! View event photos here.