High school students are partnering with Midwife Center midwives to learn about midwifery care, reproductive health careers, the state of childbirth in the U.S., and more through a new initiative at the Center.
At The Midwife Center, we're honored to have the opportunity to mentor the next generation of midwives and reproductive health providers. We recognize we're in a unique position to improve access to care with the goal of helping individuals and their families have healthier pregnancies.
That's why we're pleased to tell you about a new learning initiative we're piloting with local students who are part of the Neighborhood Learning Alliance's Summer College in High School program. This program is dedicated to exposing students of color to careers in medicine and science.
Midwives Jatolloa Davis, CNM and Nia Graziano, CNM have been paired with three high school students interested in women's health and nursing, Mariah, Kaece, and Shahada. Starting in early July, the students have been shadowing our midwives and other providers to witness firsthand what personalized, respectful reproductive care looks like. Jatolloa and Nia are also hosting discussions, workshops, and recommending readings for the students to learn more about out-of-hospital birth, midwifery, and childbirth in the United States.
While Mariah, Shehada, and Kacee have only just begun their learning experience at The Midwife Center, we wanted to hear firsthand what their experience has been like thus far.
"I hope that at the end of the summer, I can share what I have learned from The Midwife Center so that others know options for their health." - Mariah
"I plan to become a nurse. This experience will provide more information on women's health." - Kaece
"I never knew about The Midwife Center until recently, but I am so, so excited to be a part of it this summer." - Shahada
We're looking forward to sharing with you more from Mariah, Kaece, and Shehada about their experience at The Midwife Center.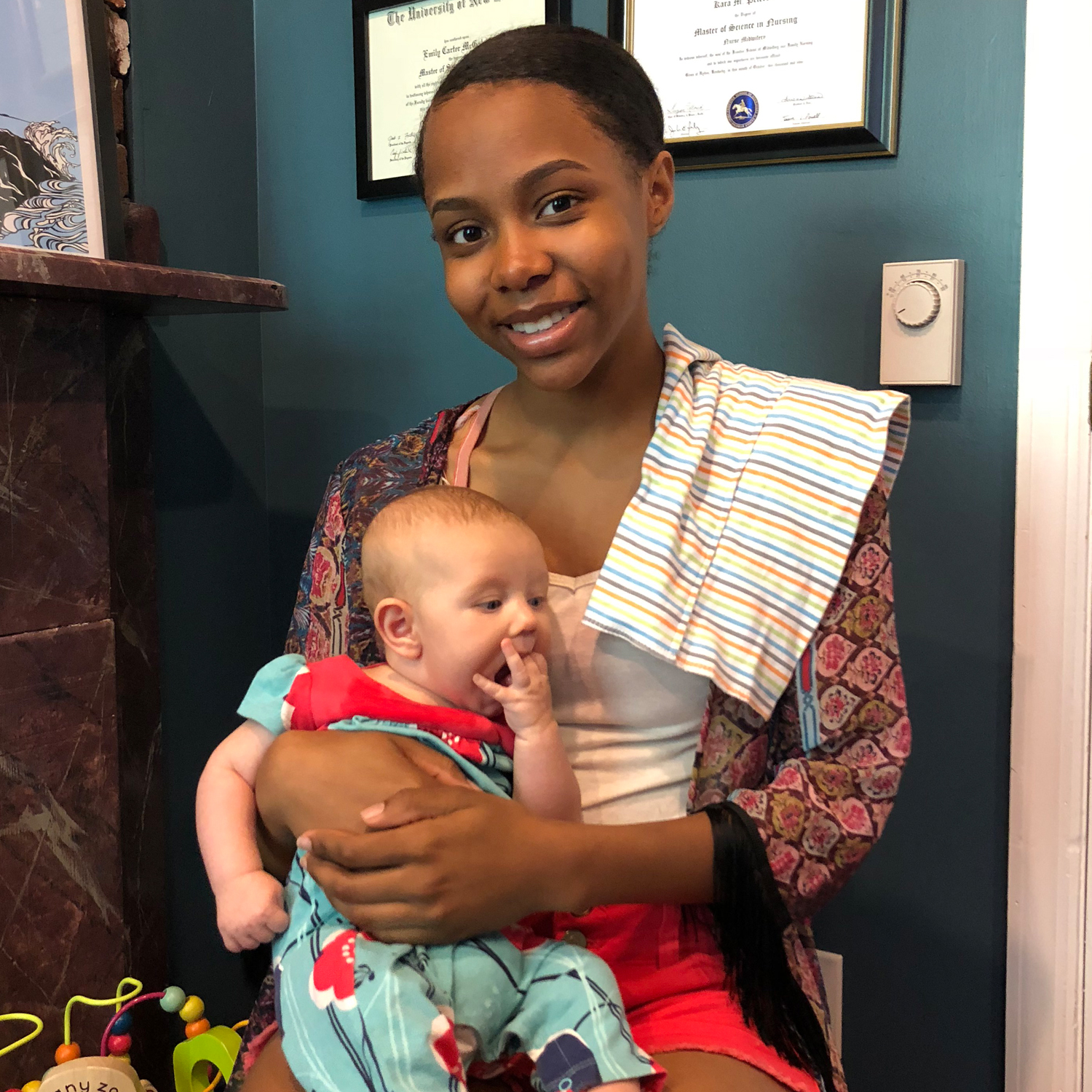 Interested in learning with us?
Our staff visits with schools and community organizations to talk about midwifery as a career. We also engage students in discussions about reproductive health topics from a midwifery perspective, including breastfeeding, pregnancy, consent, learning about your body, and contraceptives. If you are interested in The Midwife Center coming to your school or community organization, please email Kandis Mason, Community Engagement Coordinator at k.mason@midwifecenter.org
If you are a student or aspiring student interested in educational opportunities including shadowing experiences, internships, our midwife fellowship, and more, please visit our website to learn more.
***
You can help more individuals and families access quality reproductive care while inspiring students and prospective students to pursue careers in birth and reproductive health. Support our work by making a donation today.