Caption: Renee Krynock (middle) with her mom, Eileen Krynock (right), and daughter, Maya Krynock-Randall (left).
As The Midwife Center celebrates our 40th anniversary, we recognize and honor the thousands of clients who have been part of our history from the day BirthPlace, as TMC was originally known, was founded in 1982.
Eileen Krynock and her daughter, Renee Krynock, both came to The Midwife Center for care. Eileen had three children, including Renee, with BirthPlace, as TMC was formerly known. Renee later chose to have her own child at The Midwife Center.
Hear from Eileen and Renee about their experiences and reflections.
---
Eileen:
"Your child's birth is one of the most monumental days of your life. I was lucky to have Birthplace as an option when my kids were born. The dream was to have a stress-free, pain-free natural birth with as little interference from doctors and hospitals as possible. I was naive to think that stress-free and pain-free was a thing, but certainly I am glad that I had such great care.
With Renee, we did get transferred to the hospital, but I never had to see any doctors - my midwife stayed with me and helped me through a difficult delivery.
With Michelle, we arrived at midnight before the midwife in the middle of an ice storm, and she was born in twenty minutes. As much as I bristle at my husband's assessment of this event as an "easy birth" I do remember feeling as if I was spending the night in a cozy inn with an attentive hostess.
With Veronica, we thought we were old pros and there would be no problems. As it turned out, we were lucky to have a midwife who recognized a problem (with me) after the birth, that might have gone unnoticed or ignored in a hospital setting."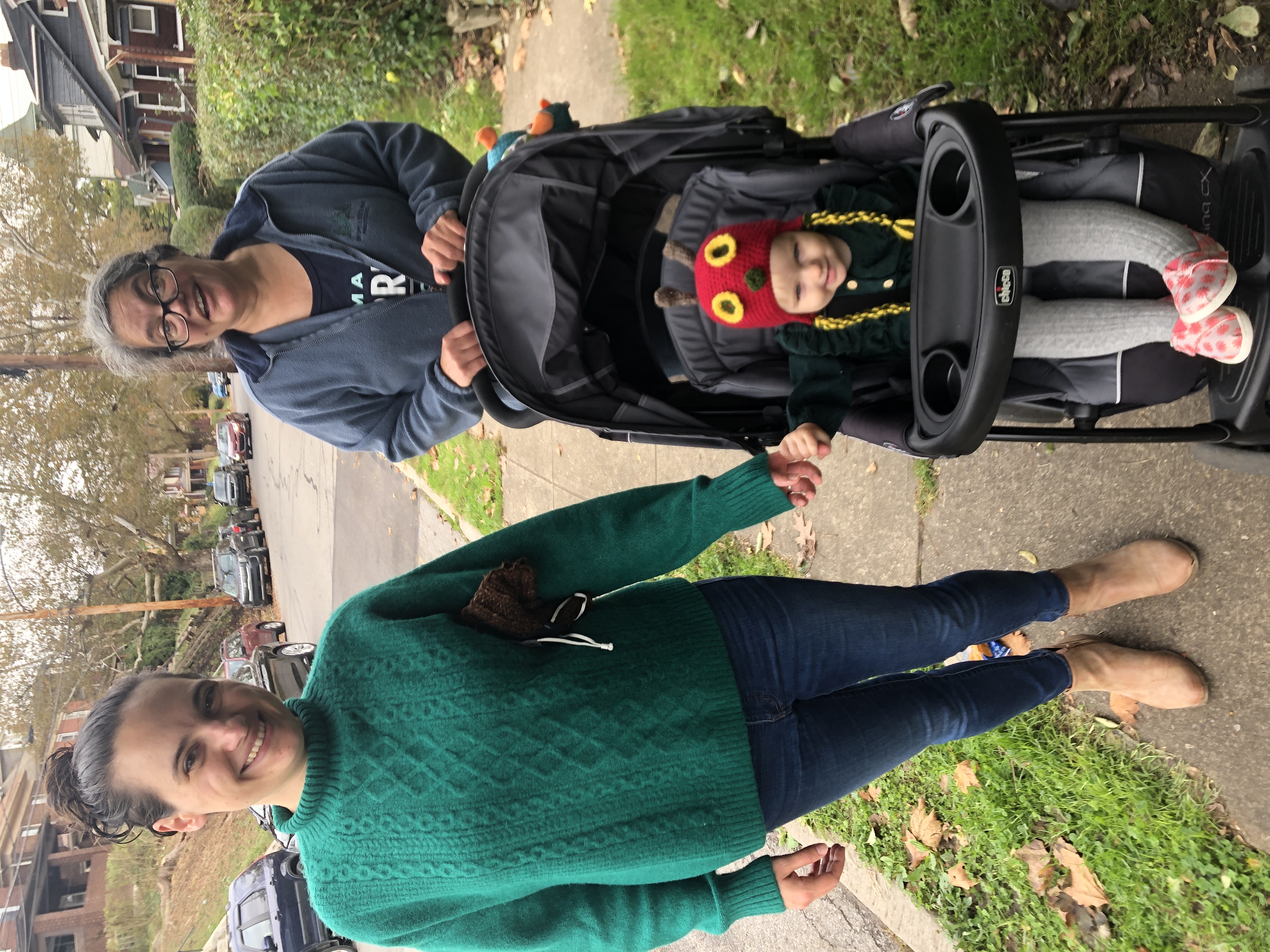 Renee:
"When choosing care for pregnancy and birth, The Midwife Center was the obvious choice. It was where my mom went when she had me and my sisters, so I felt immediately connected, grounded, and trusting.
With the pandemic starting during my second trimester, I had no idea how essential those elements would become. The Midwife Center remained a safe space through the most turbulent time, through birth and beyond. If my daughter chooses to have a child of her own, I sincerely hope that the Midwife Center is an option for a third generation."
---
Thank you, Eileen and Renee, for choosing The Midwife Center to be a part of your stories and sharing your multi-generational experience!
Over the last 40 years, thousands of clients of different ages and phases of life have received exceptional, client-centered care and shared transformational life moments with us. Learn how you can support TMC to ensure we are here for this generation and the next.
Do you have stories, photos, or a message to share for our 40th Anniversary? We would love to hear from you! You can fill out our Google Form or reach out to Katie Phillips at k.phillips@midwifecenter.org.